Product
SSR Plate Packing
SSR Plate Packing
The SSR Plate Packing (Silver) is patented because is it the most unique packing developed. This material has been specially designed to reduce friction, eliminate static and allows freedom of movement when skewing plates or during auto-plate loading processes.
Great for packing polyester, paper and water-less plate materials as well as traditional metal plates.
The SSR Plate Packing material uses the highest grade materials available with a strict tolerance of +/- 0.01mm making it a very precise packing material.
Imaging plates are fit very tightly to the surface of the plate cylinder which can interfere with the plate skewing process. The precise silicon coated glass beads provide a friction free surface under the imaging plate that reduces potential damage caused by plate skewing and eliminates electrostatic issues during auto-plate loading and can reduce stress on servo motors.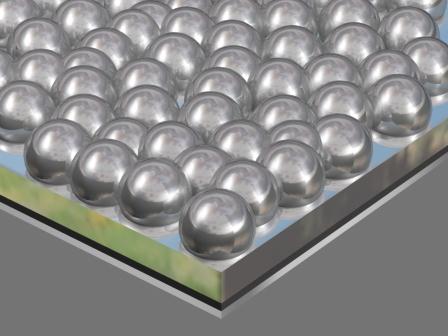 SSR Plate Packing Availability
| Product | Description | Color | Bead Size | Thickness |
| --- | --- | --- | --- | --- |
| SSR – Type S010 | Non Adhesive | Silver | Fine | 0.10mm |
| SSR – Type S014 | Adhesive Backed | Silver | Fine | 0.14mm |
| SSR – Type S021 | Adhesive Backed | Silver | Fine | 0.21mm |
| SSR – Type S025 | Adhesive Backed | Silver | Fine | 0.25mm |
| SSR – Type S031 | Adhesive Backed | Silver | Fine | 0.31mm |
All our materials can be supplied in individual cut sheets and custom size rolls, contact us for more information and pricing